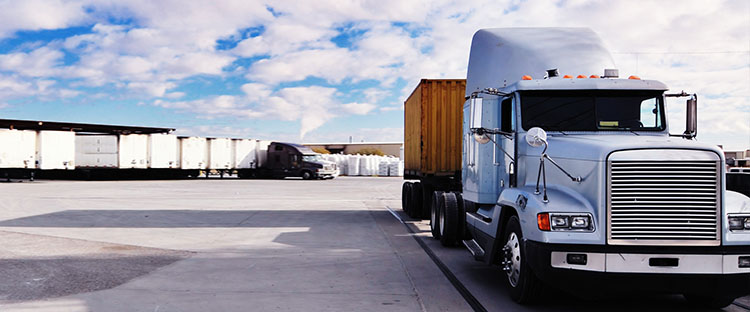 Land Transport
With over 25 years of experience in the trucking business, rest assured we are more than capable of handling your road transportation needs!
With a fleet thats grown organically from 4 trucks in 1987, to over 30 trucks in 2013, we´re proud of the inroads we´ve made in the trucking sector. Today our fleet boasts single and tandem axle tractors, 48´/53´ and 102´ dry van trailers, and our very own 10-door terminal to handle your cross-docking requirements. While our fleet resides primarily in the Gulf coast, we´re equipped to truck anywhere in the 48 contiguous states of the USA thru our trusted partners and brokers whom we´ve enjoyed cooperating with for several years. We´re also guaranteeing same day delivery on any haul up to 500 miles, and a next morning delivery on any route up to 750 miles within the United States.
Need trucking outside the US? We´ve got long-standing partners in most of continental Europe as well as infrastructure in China that helps ensure we´re present globally to cover your land transportation requirements.
Whats more, our trucking services are complimented by our bonded and non-bonded warehouses where we can handle most of your value added needs in order to provide you with a total distribution package and an end-to-end supply chain solution!
Need a quote right now? Please write to us here and we´ll guarantee a reply within 24 hours.
Logistics Tracking
Fast Links
Choose a link and we will redirect you
Contact Information
D&D Logistics
Call +1 (601) 693 8338 (US)
Call +86 (755) 2686 0842 (Asia)
Call +852 8170 3211 (HK)
Email: info@dndtransport.com
Search in site