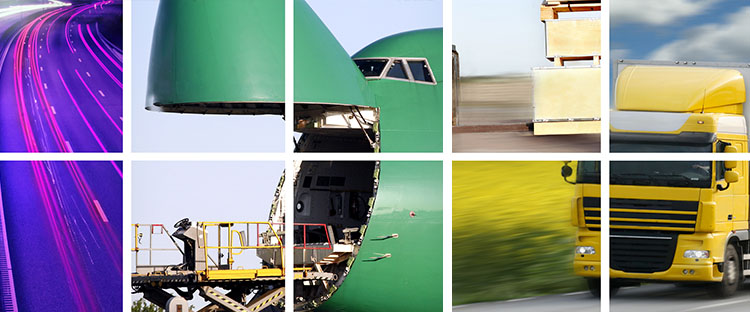 Freight & Transportation
Reliable, efficient and economical - the three mantras we live by when it comes to carrying your cargo across the country or the globe.
Whether your cargo needs moving by road, rail, sea or air, we´ve got all the bases covered to ensure it reaches where its supposed to when its supposed to with the minimum of fuss or expense.
We´ve got:
Our own trucking fleet in North America that helps ensure a D&D driver delivers your cargo to your warehouse dock.

Class A NVOCC licenses obtained from maritime authorities in different global regions so as to move your goods over water safely and securely under our D&D Bill of Lading.

Tie ups with air carriers to handle expedited air shipments and contracts with major rail carriers for help on inter modals
So you can see why we´re growing exponentially as a freight mover year over year!!
Whether you´re needing the paperwork and the SKU details or just doing a surface level check to ensure that your goods are still on schedule, D&D Intel will help you stay on top of your in-transits regardless of your transportation mode of choice.
Logistics Tracking
Fast Links
Choose a link and we will redirect you
Contact Information
D&D Logistics
Call +1 (601) 693 8338 (US)
Call +86 (755) 2686 0842 (Asia)
Call +852 8170 3211 (HK)
Email: info@dndtransport.com
Search in site