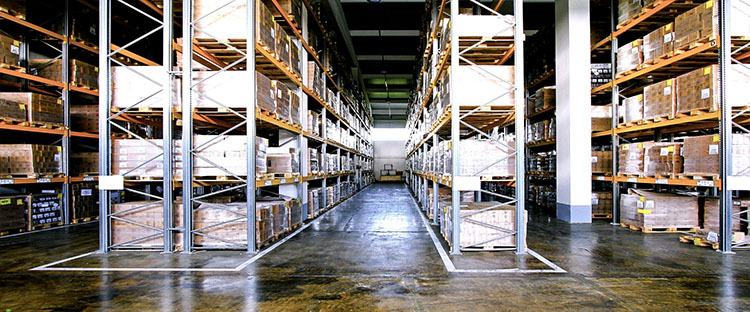 Distribution Hubs
Fully racked and equipped with a multi-purpose warehouse management system - we´re positive our sites have the tools to make your distribution cycle run like clockwork!
Efficiency - its the key to successful and effective distribution management.
Our narrow and wide aisle racks help ensure your cargo is stored safely without compromising on the space you´re utilizing.

Our warehouse management system helps ensure you´ve got your products stored in the correct sequence, and our inventory management and visibility system lets you or your clients know whats available for immediate dispatch.

Feel better about floor loading on pallets? No problem - each of our warehouses has dedicated racking as well as floor loaded areas.

We´ve got CCTV cameras at every location and CTPAT certification at our primary locations to ensure there´s always an eye out for your cargo.

We´ve got our customs team on site in most bonded locations and our bonded warehouses are typically close to major transportation points for quick & easy access to a flight or a vessel.
And the fact that we provide all of this in bonded and non-bonded locations gives you the flexibility of truly international distribution.
Not to mention D&D Intel is always on hand to let you know your inbound order and inventory details as well as your dispatch visibility once en route to your desired destination. And whats more, should you need help with sales order processing for the inventory you´re carrying, we´ve got a tailor-made solution ready and waiting!
We also offer a full suite of on-site logistics such as kitting, bundling, re-packing and pick/pack, and if you´re needing to store temperature sensitive cargo, our cold storage locations allow you to make sure your product is sitting in the climate you intended for it!
Also, if you´re trading with folks in the Asian continent, please be sure to check out our special feature on distribution in or out of Asia here. Or, simply write to us for a specific warehousing request.
Logistics Tracking
Fast Links
Choose a link and we will redirect you
Contact Information
D&D Logistics
Call +1 (601) 693 8338 (US)
Call +86 (755) 2686 0842 (Asia)
Call +852 8170 3211 (HK)
Email: info@dndtransport.com
Search in site